Kiki Hou graduated last spring with double majors in French and Sociology. She is now beginning to work towards a two-year Master's degree in Sociology at the Sciences Po (The Paris Institute of Political Studies) in Paris, France.
Hou's interests in French and Sociology both began during a high school volunteer trip to Nepal. She spent a week immersing in Nepalese culture and a week volunteering at orphanages, where she taught English and life skills. "This was a life changing event," says Hou. While there she made friends with a few volunteers from France and found the French language to be very beautiful. When Hou finished high school in Guangzhou, China, she decided to focus on Sociology in order to continue studying people and to build a career where she can help others. Despite her interest in French, her time had to be devoted first to studying English and preparing for the TOEFL and SAT. Once at Ohio State, though, she made sure to fit French classes into her schedule, and during her junior year, declared the double major.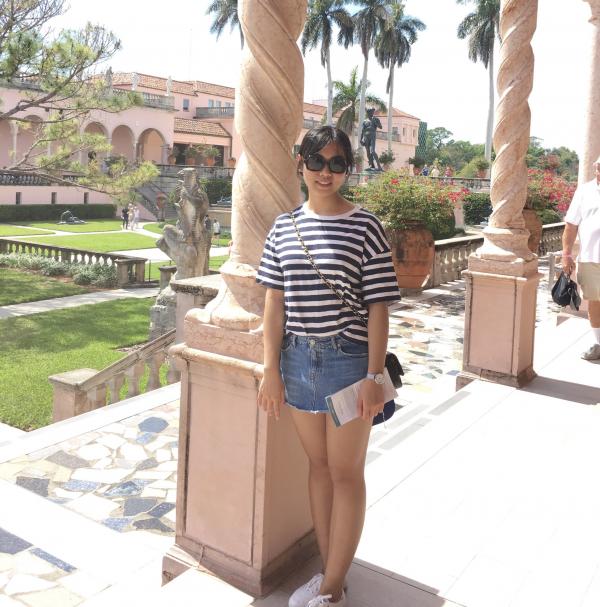 Hou was accepted to the Sorbonne University and Sciences Po, both located in Paris, to study sociology at the graduate level. After some deliberation, Hou decided to choose Sciences Po as it was more related to her career plan. Speaking of a career plan, Hou's "rough plan," as she puts it, is to work for non-governmental organizations and eventually make her way to the United Nations. She pointed out that many alumni of Sciences Po work in public service, including the Prime Minister and President of France.
Although Hou has not had the opportunity to travel to Europe before, she feels ready and excited to get to know it. During her first year at Sciences Po, only 30% of her coursework will be in English, after that it will all be in French. After submitting her application materials in French, Hou feels that she will succeed at using the language for her degree. She jokes that once she is immersed in the French language, she will have to work on keeping up her English the way she used to with French. She is open to the idea of staying in Europe after she finishes her degree, but she's taking it one step at a time.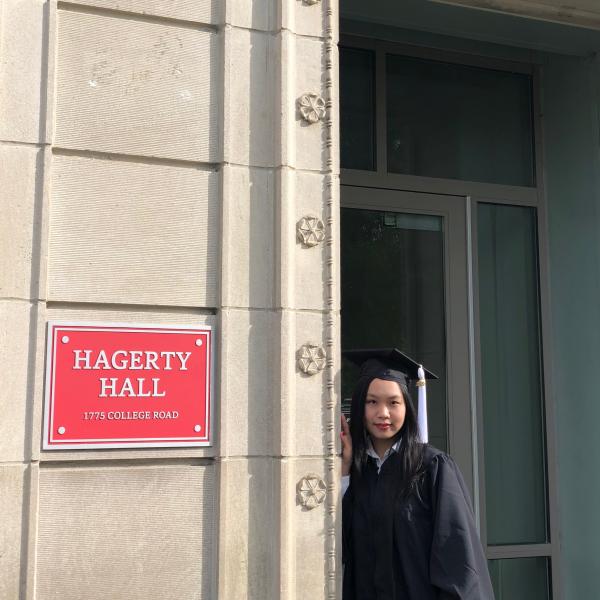 During her time at Ohio State, Hou really enjoyed learning French through a variety of media. In Professor Wong's class she learned the language through Quebec music and musicals. Hou was not sure at first how she would do in a class where singing was encouraged, but in the end she had a great time. She also found Professor Flinn's coursework on French cinema and theatre scripts very valuable in developing French skills. And there was no lack of French novels in Professor Willging's classes, Hou points out with a smile.
Hou is especially grateful to professors Willging and Hoffmann for encouraging and assisting her in applying to graduate school in France. "Professor Willging really encouraged me to use French," says Hou, who challenged herself with a longer research project and paper for one of Willging's classes. Hoffmann recommended the Sciences Po school to Hou and encouraged her to apply. When Hou found out about the program, there was only two weeks left before the application deadline. She was hesitant and did not think she had a good chance of being accepted, but she rose to the challenge. "I took a leap of faith and just applied!", Hou says.
---