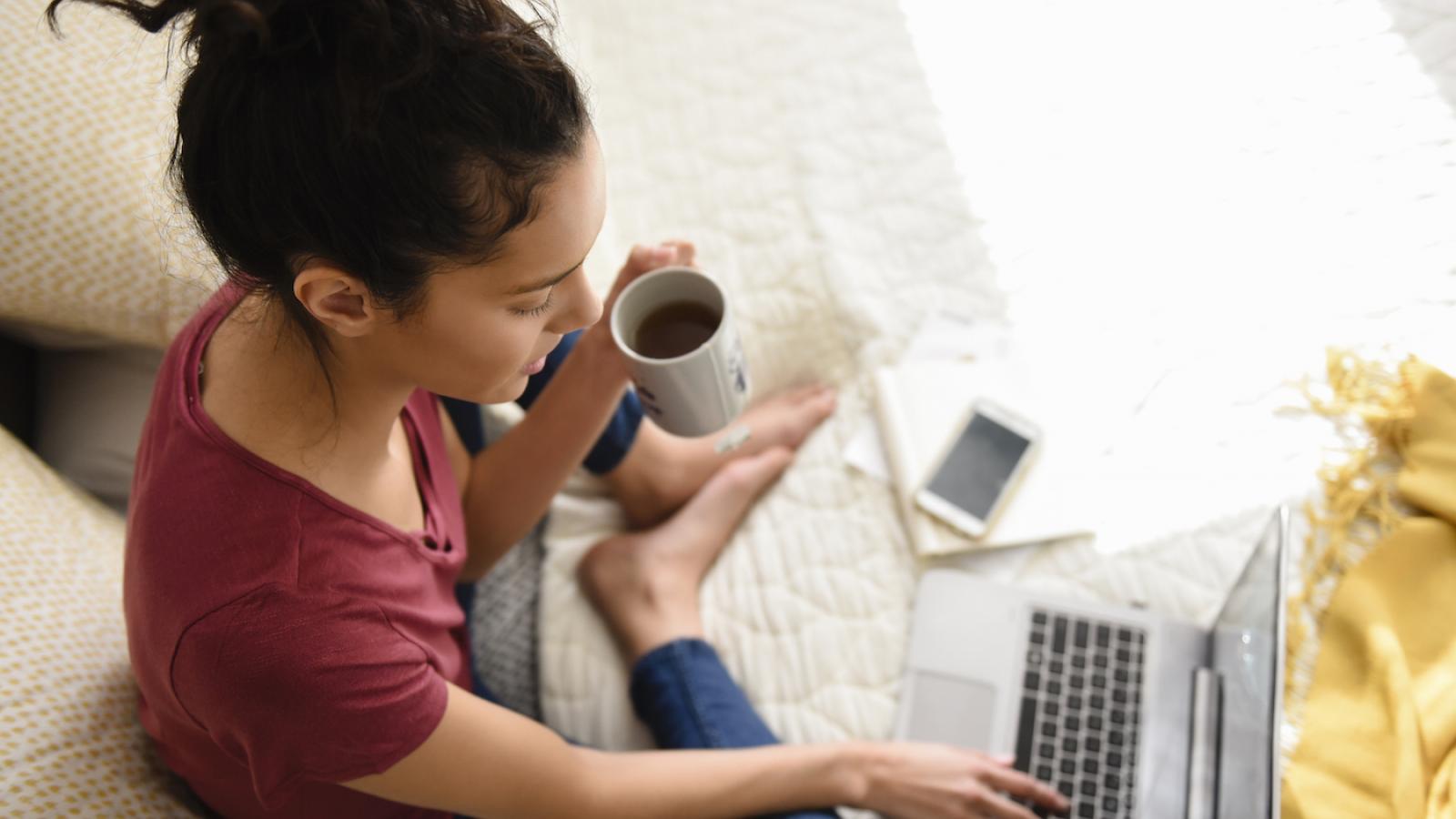 Body
Free tutoring and extra conversation practice is available to students currently enrolled in our French and Italian courses. Instructions and schedules are available below.
If you are interested in a private tutor, please email your contact information with a brief description of the request to FRIT.
Advanced
Tab Header

Conversation and Tutoring Instructions and Schedules
Text
Café + is an inter-level French conversation table sponsored and led by FIGSA (French and Italian Graduate Student Association). Graduate Teaching Associates host 1-hour Zoom sessions, divided into 15-minute slots, that can be used by students of French for tutoring or conversation practice. You will need to sign up beforehand for a 15-minute slot and fill out the required information. Click below to sign up for a slot of either tutoring or conversation practice.
Instructions:
1. Go to the Individualized Instruction Learning Center
2. Select "French Café+/Tutoring".
3. Choose Café+ or Tutoring.
4. Sign up for a time slot.
---
Café Plus Spring 2022 Schedule
Café Plus
Thierno Diallo – Tuesdays 2:00pm - 2:30pm 
Kellie Giordano – Wednesdays 11:00am - 12:00pm 
Tutoring
Kellie Giordano – Tuesdays 1:00pm - 2:00pm 
Thierno Diallo – Thursdays 1:00pm - 2:00pm 
Janhavi Sahasrabudhe - Mondays and Fridays 10:00am-11:00am
---
Café+ Guidelines
Café + is designed especially for students taking 1000- to 3000-level courses in French, but other students are always welcome. Students in French 1101.01, 1102.01, 1103.01, and 1155.01 (but not those enrolled in .51 or .61 sections) may earn extra credit by attending.
What is Café Plus?
FREE conversation table IN FRENCH for OSU students and interested public.
What is required for participation?
Readiness to engage in conversations IN FRENCH. No necessary minimum level of ability; only an expectation of good-faith participatory efforts.
What is expected of participants?
Ask questions, bring up topics that interest you, let the facilitator know if you need help. We also expect that you will make mistakes when you speak; that's totally fine! Also, of course, please always treat the facilitator and anyone else present with consideration and RESPECT.
What can participants expect at Café Plus?
Games, jokes, conversation, maybe even making friends – and all IN FRENCH! This is a safe space for you to practice and improve your French. You will not receive a grade or be evaluated; all you have to do is make an honest effort to participate at your level.
Text
Instructions
Make a 15-minute appointment on the Acuity scheduling system.
Online sessions will take place on Zoom, you need a video-camera and a microphone. On the day and time of your scheduled appointment join the online meeting using the CORRESPONDING ZOOM link below to a computer or smartphone. See Zoom links below for each day and time. Tell the instructor whether you need tutoring or an extra credit conversation. Keep track of your extra credit sessions and send a list to your own instructor at the end of the semester.  There is no extra credit for tutoring.
---
Spring 2022 Schedule
Stefani Scimeca      
Tuesday 2:30 pm – 3:30 pm
Thursday 11:30 am- 12:30 pm
The passcode is Boccaccio.
Ted Emery             
Friday 1:00 pm – 2:00 pm
Rosa Di Grottole
Thursday 3:00 pm – 4:00 pm
Meeting ID: 660 440 1012     Password: 899463
Hannah Segrave
Tuesday 10:30 am -11:30 am
passcode:  162419
Michela Bertossa
Wednesday 1:30 pm – 2:30 pm
Samanta Buffa         
Monday 9:00 am – 10 am
Wednesday 9:00 am – 10 am
Meeting ID: 666 411 2210   Password: ITALIA