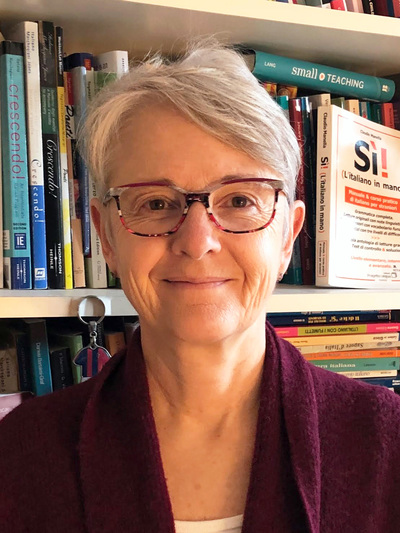 Janice Aski
Professor of Italian & Romance Linguistics, Director of the Center for Languages, Literatures and Cultures
214 Hagerty Hall
1775 College Road
Columbus, OH
43210
Office Hours
By appointment. Contact me at Aski.1.
Areas of Expertise
World Language Pedagogy
Italian and Romance Historical Linguistics
Education
B.A., Italian/Economics, University of Wisconsin-Madison, 1986
M.A., Italian: University of Wisconsin-Madison, 1991
M.Ling. (Master in Linguistics), University of Manchester, United Kingdom, 1992
Ph.D., Italian/Romance Linguistics, University of Wisconsin-Madison, 1997
Janice M. Aski is professor and director of the Italian undergraduate program. She also serves as Director for the Center for Languages, Literatures and Cultures. She specializes in foreign language pedagogy and historical Italian/Romance linguistics. She is a co-author of the first-year Italian textbook, Avanti!, and the Italian historical linguistics monograph, Iconicity and analogy in language change. She has published a variety of articles in both of her fields of expertise. Her research in foreign language pedagogy has explored topics, such as testing, reading and how grammar practice activities reflect the most current research in second language acquisition, but her current focus is on revising language curricula to include the development of Intercultural Competence. Her publications in historical Italian/Romance linguistics focus on the social, pragmatic, and cognitive aspects of phonological and morphological change. She is the recipient of the Rodica C. Botoman Award for Distinguished Undergraduate Teaching and Mentoring, the Alumni Award for Distinguished Teaching, and Colleges of the Arts & Sciences Outstanding Teaching Award.
Pronoun Preference
She/her/hers