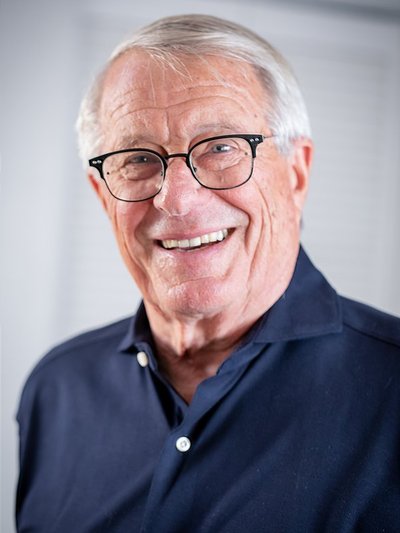 Charles Klopp
Emeritus Professor of Italian
Areas of Expertise
Italian Literature and Culture of All Periods
Literature and Culture of Trieste
Charles Klopp is Professor Emeritus of Italian. His publications range over the history of Italian literature and culture from the medieval and early modern periods with articles and book chapters on Petrarch, Ariosto and Machiavelli, Cellini, and Tasso through the nineteenth and twentieth century to contemporary poets and narrators including Montale, Bassani, Tabucchi, and Bilenchi. He is the author of two single-authored books, three edited books, and two book-length translations. He has given presentations in eight different countries in North America and Europe and published more than 175 articles, encyclopedia entries, and reviews. He is currently at work on a volume of collected essays on contemporary writers.
Books
Cronache dal cielo stretto. Scrivere il Nord-Est (ed. with Cristina Perissinotto). Udine: Forum, 2013.
The Conservatory of Santa Teresa by Romano Bilenchi. Translated by Charles Klopp and Melinda Nelson. Introduction by Charles Klopp. Florence: Firenze University Press, 2015. 
Sentences: The Memoirs and Letters of Italian Political Prisoners from Benvenuto Cellini to Aldo Moro. Toronto: University of Toronto Press 1999. Italian version, La zebrata veste. Memorie e lettere di detenuti politici italiani. Pisa: Fabrizio Felici, 2011.
Bele Antiche Stòrie: Writing, Borders, and the Instability of Identity—Trieste, 1719-2007. Edited and with an Introduction by Charles Klopp. New York: Bordighera, 2008.
Ghisola by Federigo Tozzi. Translated with an Afterword by Charles Klopp. Preface by Giose Rimanelli. New York: Garland, 1990.
Gabriele D'Annunzio. Boston: G.K. Hall, 1988.
Selected Articles
"Sigismondo Castromediano e la tradizione della letteratura carceraria in Italia." Giannone, Antonio Lucio, ed. Tra realtà storica e funzione letteraria. Studi su Sigismondo Castromediano. Lecce: Pensa, 2019. Pp. 69-78.
"Trieste Remembered in the Corporeal Poetry of Claudio Grisancich: Album and storie de fausta." Annali d'Italianistica 37 (2019). Pp. 365-381.
"Quell'anno, in America." Speciale '68. Il Ponte Rosso 36 (luglio-agosto 2018): 7-11.
"Trumpattack: Chi sono coloro che l'hanno portato allo Studio Ovale e alla presidenza del Paese?" Il Ponte Rosso 20 (dicembre 2016-gennaio 2017): 28-29.
"Antonio Tabucchi nel nuovo millennio: scrittore postmoderno, globalizzante, e impegnato." Proposte per il nostro millennio: La letteratura italiana tra postmodernismo e globalizzazione. Atti del Convegno. University of Istanbul, Istanbul, Turkey, 2016. Pp. 196-201.
"Elective Affinities: Gianni Celati Reading Antonio Delfini." Italica (forthcoming).
"Il magico e il soprannaturale negli scritti di Antonio Tabucchi." Kovaçeviç, Zorana and Francesca Righetti,  eds.  Il libro di Astolfo. Magico e fantastico nella lingua, nella letteratura e nella cultura italiana.  Atti del IVo Convegno internazionale dell'Associazione degli italianisti dei Balcani. Rieti: Amarganta, 2019. Pp.169-178.                           
"La storia e la moviola della coscienza nelle opere di Pietro Spirito." Klopp, Charles and Cristina Perissinotto, eds. Cronache dal cielo stretto. Scrivere il Nord-Est. Udine: Forum, 2013, pp. 242-259.
"Introduzione. Scrivere il Nordest oggi" (con Cristina Perissinotto)." Klopp, Charles and Cristina Perissinotto, eds. Cronache dal cielo stretto. Scrivere il Nord-Est. Udine: Forum, 2013,pp. 1-15.
"L'italiano fuori casa: Calvino nel Messico, Tabucchi in India, e Celati in Africa." Mariapia Lamberti and Franca Bizzoni, eds. Italia: 150 años como nacion. Mexico City: Facultad de Filosofía y Letras, UNAM, 2013.    
"Life as Theater: Gabriele D'Annunzio." Italian Playwrights from the Twentieth Century. Ed. Michael Vena. Bloomington, Ind., XLibris, 2013. Pp. 31-47.
"Workshops of Creation, Filthy and Not: Collodi's Pinocchio and Shelley's Frankenstein."Pinocchio and the Mechanical Body. Ed. Katia Pizzi. London: Routledge, 2012. Pp. 63-73.
"Spazi femminili, spazi maschili, e spazi infantili nel Conservatorio di Santa Teresa di Romano Bilenchi."Guida, Patrizia and Giovanna Scianatico, eds. Saggi di letteratura italiana. Lecce: PensaMultimedia, 2011. Pp. 253-261.
""Montale e il paesaggio marino della Liguria: dagli Ossi di seppia alla Bufera e altro."Scrittori liguri verso il terzo millennio. ed. Daniela Rapattoni. Pisa: Fabrizio Serra, 2010. pp.85-93.
"Terrorismo e anni di piombo nella narrativa di Antonio Tabucchi." Littérature et Temps des révoltes, (Italie, 1867-1980). Université Stendhal, Grenoble, 3, Grenoble, 2009. http://colloque-temps-revoltes.ens-lsh.fr/spip.php?article137.
""Pinocchio," "Federigo Tozzi," "Gesualdo Bufalino." Literary Encyclopedia. Ed. Robert Clark and Janet Todd, www.litencyc.com (2009).
"Le epifanie negative di Gianni Celati." Letteratura come fantasticazione: in conversazione con Gianni Celati. Ed. Marina Spunta and Laura Rorato. Lewiston: Edwin Mellen Press, 2009. Pp. 185-196.
"Il senso del religioso nella narrativa di Tabucchi, Celati, e Bufalino." La place de la religion et le sens du religieux dans la littérature narrative italienne contemporaine (1970-2006). Grenoble, Université Stendhal 3, Cahiers d'études italiannes 9 (2009): 245-53.
"L'odeporica euristica e sentimentale di Mario Tobino." Terre di mare: nautica, viaggi e incontri dall'antichità all'epoca moderna, ed. Daniela Rapattoni. Pisa: Fabrizio Serra, 2008. Pp. 51-56.
"Trieszt, a papírváros?" ("Trieste, City of Paper?") Árgus (Budapest) 2007/4-5: 121-129. In Hungarian.
"Frankenstein and Pinocchio, Nineteenth-Century Humanoids." Approaches to Teaching Collodi's Pinocchio and its Adaptations. Ed. Michael Sherberg. New York: Modern Language Association of America, 2006. 28-33.
"Alberto Bevilacqua," "Giovanni Boine," Romano Bilenchi, "Silvio Pellico." Encyclopedia of Italian Literary Studies. Ed. Gaetana Marrone and Paolo Puppa. New York: Taylor and Francis, 2006.
"Fiction in Italy Since the Years of Lead: A Quarter Century of Top Novels." World Literature Today 79, 3-4 (2005): 35-38.
"La violenza collettiva e il senso del male nella narrativa di Antonio Tabucchi." Guerre et violence dans la littérature contemporaine italienne. Cahiers d'études italiannes (Université Stendhal, Grenoble) 3 (2005) : 115-123.
"Reconsidering Romano Bilenchi," Italica 80 (2003): 428-432.
"Testimonianza di una retorica e di una pietà. L'espressionismo lirico di Gesualdo Bufalino." Mollica, Anthony and Riccardo Campo, eds. L'Italia nella lingua e nel pensiero. Quaderni di Libri e riviste d'Italia, 46. Rome: Istituto poligrafico e zecca dello Stato. 2002. Pp. 253-259.
"The Return of the Spiritual, With a Note on the Fiction of Bufalino, Tabucchi, and Celati." Annali d'Italianistica, 19 (2001): 93-102.
"Writers from the Margins and the Canon in the Year 2000: New Beginnings or Business as Usual?." Annali d'italianistica 18 (2000): 133-141.
"Rallying Points: Literary and Cultural Journals, 1945 to the Present." Robert S. Dombroski, ed.Italy: Fiction, Theater, Poetry, Film Since 1950. Review of National Literatures, New Series, III. New York: Council on National Literatures, 2000. Pp. 53-71.