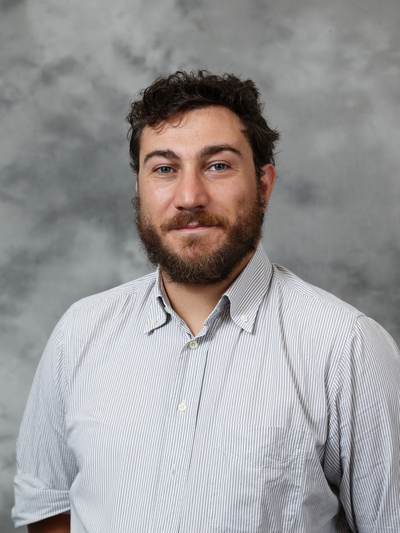 Luca Peretti
Visiting Assistant Professor in Italian
218 Hagerty Hall
1775 College Rd.
Columbus, OH
43210
Office Hours
Autumn 2019: Monday 11:00-12:00 pm, Wednesday 2:00-3:00 pm, and by appointment
Areas of Expertise
Italian media
Film history
Non-fiction cinema
Education
Ph.D., Yale University, 2018
M.A., UCL, 2009
Luca Peretti researches and teaches Italian media, film history, non-fiction cinema, Jewish Italian culture, and Italian cultural history. He is also affiliate faculty in the Film Studies Program.
He co-edited a volume on terrorism and cinema (in Italian) and, with Karen T. Raizen, "Pier Paolo Pasolini, Framed and Unframed: A Thinker for the Twenty-First Century" (Bloomsbury Academics, 2019). His work has appeared in, among others, "Senses of Cinema", "The Italianist: Film Issue", "Historical Materialism", "Comunicazioni Sociali", "Quest. Issues in Contemporary Jewish History". He is on the editorial board of "Zapruder World. An International Journal for the History of Social Conflict" and "Cinema e Storia". In the past, he held a position as video-archivist and researcher for the Italian Museum of the Shoah and worked as an organizer of film festivals. He also maintains an active role as journalist, collaborating with newspapers and magazines.
At OSU he taught Italian language, an undergraduate class on media and migration, a General Education course (spring 2019) and a graduate class on transnational Italian cinema (spring 2019).
Pronoun Preferences
He/him/his