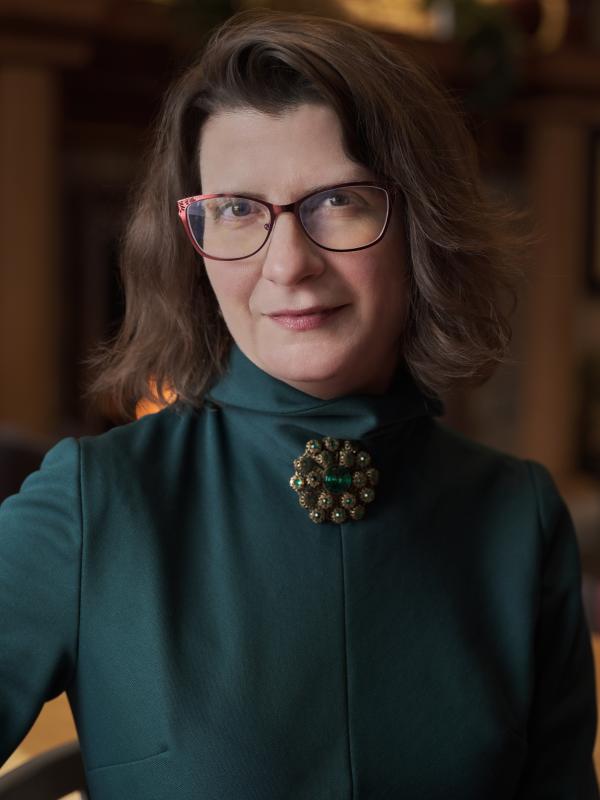 Sarah-Grace Heller
Department Chair and Associate Professor of French
she/her/hers
200H Hagerty Hall
1775 College Road S
Columbus, OH
43210
Office Hours
Fall 2023: Tues 3:45-5:00, Weds 2:00-3:00, and by appointment
Areas of Expertise
Medieval French literature, language & culture
Medieval Occitan literature, language & culture
Fashion theory and material culture
Education
PhD University of Minnesota 2000
BA Grinnell College 1993
Sarah-Grace Heller is Chair of French and Italian and Associate Professor of French, specializing in medieval French and Occitan literature, language, and material culture. Her publications include Fashion in Medieval France (Boydell, 2007), A Cultural History of Fashion in a Medieval Age (Berg, 2016), and articles related to sumptuary law, crusade literature, the Roman de la Rose, and the semiotics of culture. Her current project is titled Fashion's Roots across the Romance Routes of the Mediterranean, 400-1300. She is president of the Société Guilhem IX which promotes Occitan scholarship, and serves on the editorial board of the journal Medieval Clothing and Textiles. She has served as director and associate director of OSU's Center for Medieval and Renaissance Studies.
Podcast interview, Gone Medieval: "How to Dress in the Middle Ages"
Podcast interview, Voices of Excellence: "What was Shopping like in Medieval Paris?" 
Pronoun preference
She/her/hers