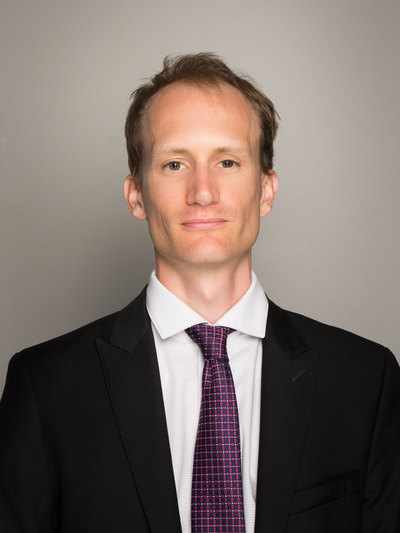 Benjamin Hoffmann
Associate Professor
221 Hagerty Hall
1775 College Rd
Columbus, OH
43210
Office Hours
Autumn 2019: Tuesday 2:15-3:15 pm, and by appointment
Areas of Expertise
18th-century French literature and philosophy
Transatlantic Studies
Creative Writing
Education
Licence de Philosophie & Licence de Lettres Modernes, Université Bordeaux III
Diplôme de l'École Normale Supérieure (double major in literature and philosophy)
Master 2 de Littérature française, Paris IV-Sorbonne (Summa cum laude)
Ph.D., Yale University
Benjamin Hoffmann is Associate Professor of Early Modern French Studies at The Ohio State University. His research focuses on eighteenth-century French literature and philosophy, with a special interest in the introduction of "new worlds" in French culture during the Age of Enlightenment. He is the recipient of several academic awards and prizes including a scholarship for academic excellence from the Sorbonne, the Marguerite A. Peyre Prize for outstanding dissertation, and the Whiting Fellowship in the Humanities.
He's the author of Posthumous America: Literary Reinventions of America at the end of the Eighteenth Century (The Pennsylvania State University Press, 2018; Classiques Garnier, 2019), a book examining the literary idealization of a lost American past and investigating the reasons why, for a series of eighteenth- and nineteenth-century French writers, America was never more potent as a driving ideal than in its loss.
His most recent book, Les Paradoxes de la postérité, was published by Éditions de Minuit in 2019. Focusing on key texts by Diderot, Falconet, Casanova, Chateaubriand, and Sartre, exploring such fields as digital humanities and book history, this work intends to illuminate the paradoxes inherent in the research of symbolic immortality through the power of writing. An English translation of this book is forthcoming with The Pennsylvania State University Press.
Dr. Hoffmann has published a critical edition of Lezay-Marnésia's Letters Written from the Banks of the Ohio (The Pennsylvania State University Press, 2017; Classiques Garnier, 2019), as well as numerous essays on authors and topics such as Vivant-Denon, Diderot, Crèvecœur, Casanova, Rousseau, the Counter-Enlightenment, the Literature of Francophone Louisiana, and Digital Humanities. His articles have appeared in such journals as French Studies, French Forum, Orages, The Southern Quarterly, L'Atelier du roman, Eighteenth-Century Fiction, Recherches sur Diderot et sur l'Encyclopédie, and Dix-Huitième siècle.
His new book project deals with the introduction of Buddhism in the Western World during the Early Modern Period and investigates travel narratives about Siam, China, and Japan, as well as French commentaries on Buddhist ethics and metaphysics.
Seminars and graduate courses taught at OSU include "Creative Writing in French", "From the Sun King to WWI", "French Literature in the Age of Discovery", "Eighteenth-Century Literary Experiments", and "Enlightenment and Desire". Since 2018, he has been the Resident Director of the Global May Paris Program
Benjamin Hoffmann is the author of four novels: Le monde est beau on peut y voyager (Bastingage, 2008); Anya Ivanovna (Bastingage, 2010); Père et fils (Gallimard, 2011); and American Pandemonium (Gallimard, 2016).