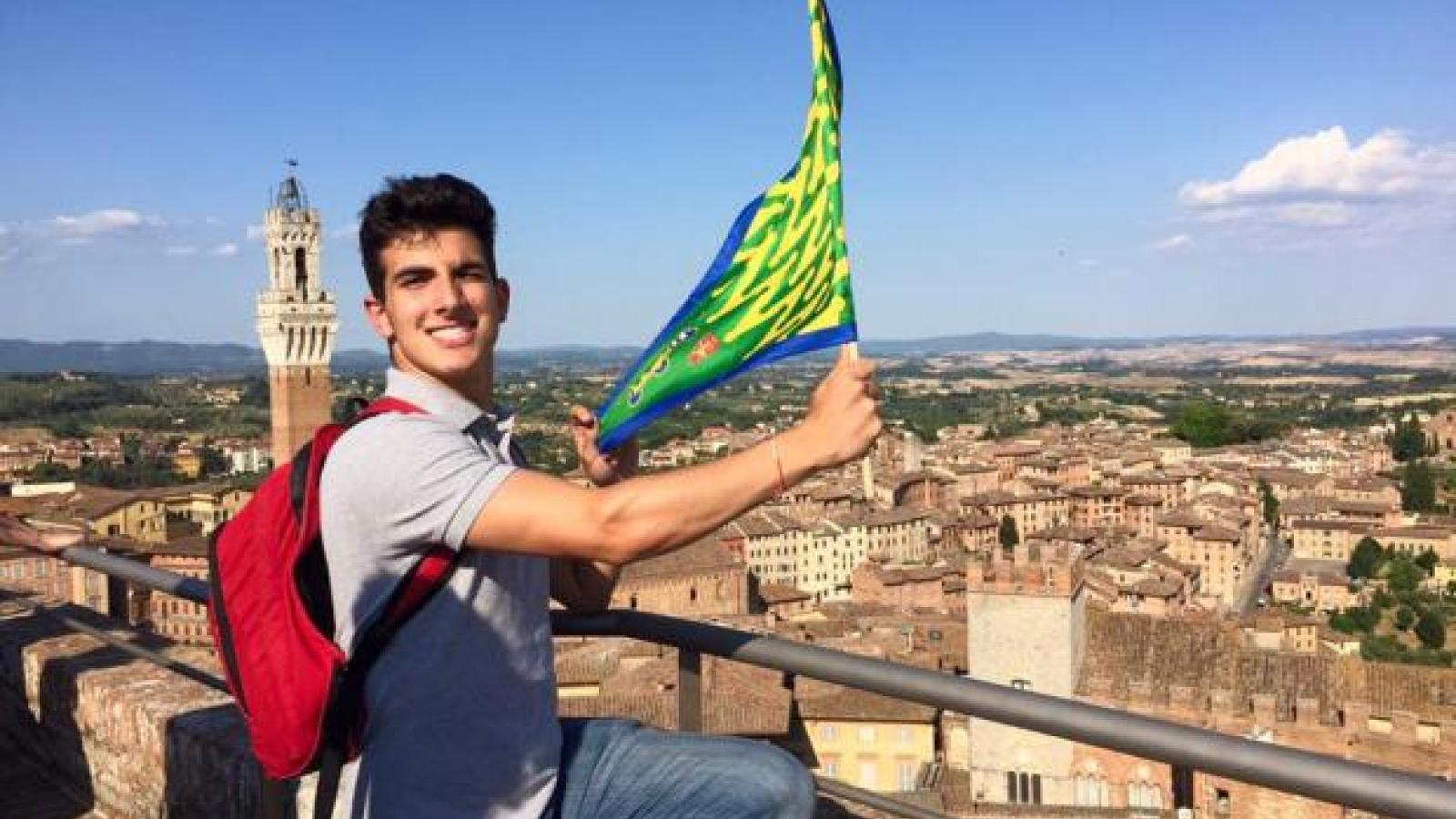 The Italian language is spoken by more than 60 million people residing all over the world. In this hemisphere there are more than 10 million descendants of immigrants from Italy living in countries from Canada to Argentina, with the United States second only to Italy itself in number of Italian-speaking residents. Italy is also the fourth most populous EU member state, with the third largest economy in the Eurozone and the eighth largest economy in the world. It is also home to the most World Heritage Sites in the world (51), and is the birthplace to some of the most significant figures in Italian and world history, such as Leonardo da Vinci, Galileo, Michelangelo, Machiavelli, and Marco Polo.
Requirements
Total Credits
The major consists of 30 credit hours.
Prerequisites
Italian 1101, 1102, and 1103, or Italian 5101.
Prerequisites do not count towards the 30 credit hours required for the major.
Core Requirements
Required: Italian 2102 (3 hours)
Two courses taught in Italian at the 4000 level or above. (6 hours)
Seven additional courses taught in FRIT in Italian, one of which may be a course taught in English in the Italian section. (21 hours)
Completion of the World Language Skills and Competencies Workshop (offered once every semester). Information about the time and place of the workshop each semester will be circulated in advance.
Notes
Up to 9 credits of 3798.01, 3798.02 or 5797 may be counted toward the major.
Up to 3 credits of 2193 or 5193 and up to 6 credits of 2194 or 5194 may be counted toward the major, provided that they are taught in the Italian language.
Up to 3 credits of 4998 (or 4998H) or up to 9 credits of 4999 (or 4999H) may be counted toward the major.
A minimum grade of C- is required in any course for it to count toward the major or minor.
Courses
List of courses that count towards the major.
Ready to declare or have some questions?
Reach out to the French major advisor Andy Spencer.
Any variation from the program requires the approval of the major advisor.
When you declare your major in Italian you will be assigned a faculty advisor who can advise you about research projects, setting academic and professional goals, graduate school, and help you develop the tools that you need to get the most out of your time at OSU. Please declare as soon as you know that you want to major in Italian so that you can consult frequently with your advisor.
If you are transferring credit from another institution, at least half of the credit hours earned towards the major must be complete at Ohio State.
For general information regarding completing a major at the Department of French and Italian, visit Undergraduate Majors.