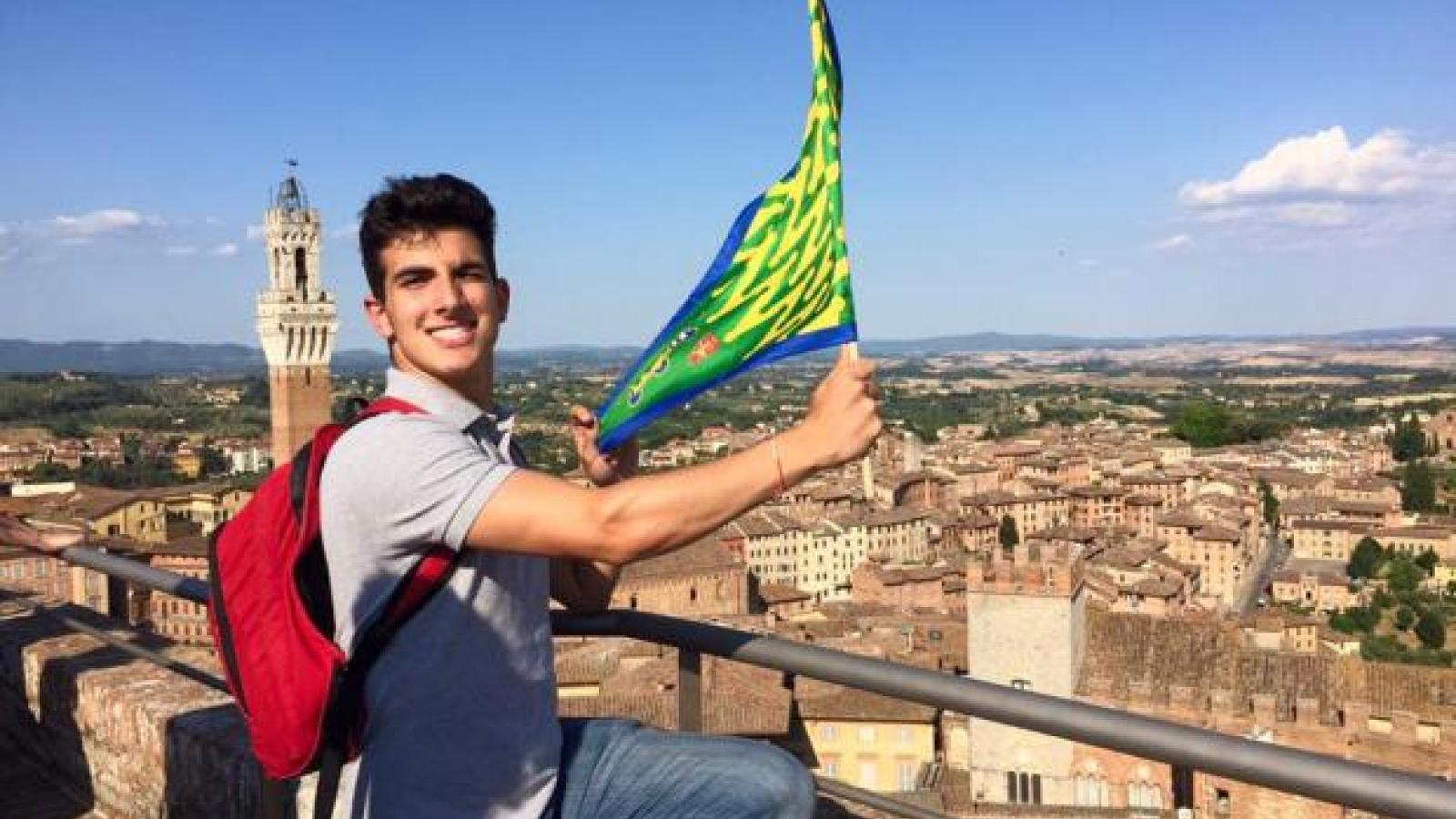 Body
Major requirements
General advising regarding the major is provided by the FRIT/ASC advisor, Andrew Spencer, in 355 HH. In addition, when you declare your major in Italian you will be assigned a faculty advisor who can advise you about research projects, setting academic and professional goals, graduate school, and help you develop the tools that you need to get the most out of your time at OSU. Please declare as soon as you know that you want to major in Italian so that you can consult frequently with your advisor.
One or two semesters before graduating, have your advisor sign your Italian Major Form (which can be obtained in 200 HH) and submit it to the college.
The major consists of a minimum of 30 hours of course work beyond 1103.
Majors must take two 4000-level or above courses TAUGHT IN ITALIAN.
Students must participate in the World Languages Skills and Competencies Workshop before they graduate. It is offered once every semester.
Students may count 1 course taught in the English language (2051, 2052, 2053, 2055, FRIT 2061, 3051, FRIT 3052, FRIT 3053, 3797, 5051, FRIT 3054, CLLC 2301.01/.02, FRIT 5061, IT 5051) toward the major. (Courses taught in the English language outside the Italian section do not count toward the major.)
Up to 9 credits of 3798.01, 3798.02 or 5797 may be counted toward the major. However, all majors must take at least two 4000-level or above courses TAUGHT IN ITALIAN.
Up to 3 credits of 2193 or 5193 and up to 6 credits of 2194 or 5194 may be counted toward the major provided that they are taught in the Italian language.
Up to 3 credits of 4998 (or 4998H) or up to 9 credits of 4999 (or 4999H) may be counted toward the major.
A minimum grade of C- is required in any course for it to count toward the major or minor.
Students bring their major form to Prof. Janice M. Aski (aski.1@osu.edu, 214 HH) for final approval. As part of the procedures for assessment of the major program. Graduating majors will be asked to complete an online survey regarding their experience in the program. A random selection of students may be asked to volunteer to take an on-line proficiency test for program assessment purposes.
Transfer credit policy
If you are transferring credit from another institution, you must have on the major program at least half of the semester credit hours earned at The Ohio State University. Your major program/department advisor, the chairperson of the department concerned, and the executive assistant dean in Arts and Sciences Advising must approve any request for a variation in this policy. (revised 5-18-2015)
Advanced
Text
Course Requirements
Prerequisites
Prerequisites are not credited toward the undergraduate major: Italian 1103 or 5101
Major Program
The major consists of a minimum of 30 hours of course work in the department chosen from the following list with the help of a major program advisor. All courses are three credits unless otherwise indicated.
Required
2102: Contemporary Italian society
Two courses at the 4000-level or above selected from the list of electives below.
Electives (21 hours)
*See the 'Major requirements' below for limitations.
2051: Italian Journeys (GE)
2052: Fictions of Italy: Modern and contemporary literature and society (GE)
2053: Introduction to Italian cinema (GE)
2055: Mafia movies (GE)
2056: Love on the Italian screen (GE)
FRIT 2061: Mediterranean food culture (GE)
2193: Individual studies (1-9 credits)
2194: Group studies (1-9 credits)
CLCC 3301.01S (GE)
CLLC 3301.02S (GE)
CLCC 3302S (GE)
3051: Italian Romances (GE)
FRIT 3052: Mediterranean Migrations (GE) (Cross-listed with Comparative Studies)
FRIT 3053: The Black Mediterranean (GE)
FRIT 3054: The 21st-Century Skill: Intercultural Competence for Global Citizenship (GE)
3103: Styles and stylistics
3220: Italian culture through the ages
3221: Reading Italy: Italian literature and culture
3222: Modern Italian media
3223: The regions of Italy
3224: Post-unification Italy
FRIT 3301 Discovering Second Language Acquisition
3330: The Italian language through time
3331: The languages of Italy
3332: The sounds of Italian
3570: FLC Radio show
3797: Italy abroad (3-9 credits)
3798.01: The Italian City (3-9 credits) (GE)
4191: Internship in Italy
4223: Italian cinema
4224: Survey of Italian literature
4225: Italian identities
4330: Structures of the Italian language
4401: Language Planning and Policy in Italy Through Time
4998: Undergraduate research (Permission of instructor) (1-3 credits)
4998H: Honors research (Permission of instructor) (1-3 credits)
4999: Undergraduate thesis (Permission of instructor) (3-9 credits)
4999H: Honors thesis (Permission of instructor) (3-9 credits)
5051: Latin and the Romance languages
FRIT 506: The Global Mediterranean (Cross-listed with Comparative Studies)
5193: Individual studies (Permission of instructor) (1-9 credits)
5194: Group studies (Permission of instructor) (1-9 credits)
5331: History of the Italian Language
5797: Study at a foreign institution (1-9 credits)